Why Cynova?
Our unique line of sight into the unmet needs of patients gives us the inside track on solving those challenges
We have heard a lot in the past 40 years
As a division of PCCA, we have access to a clinical services team that takes more than 5,000 calls per month from pharmacists looking for patient solutions. Our scientists have developed scientifically validated, innovative solutions for more than 40 years based on the needs of these patients.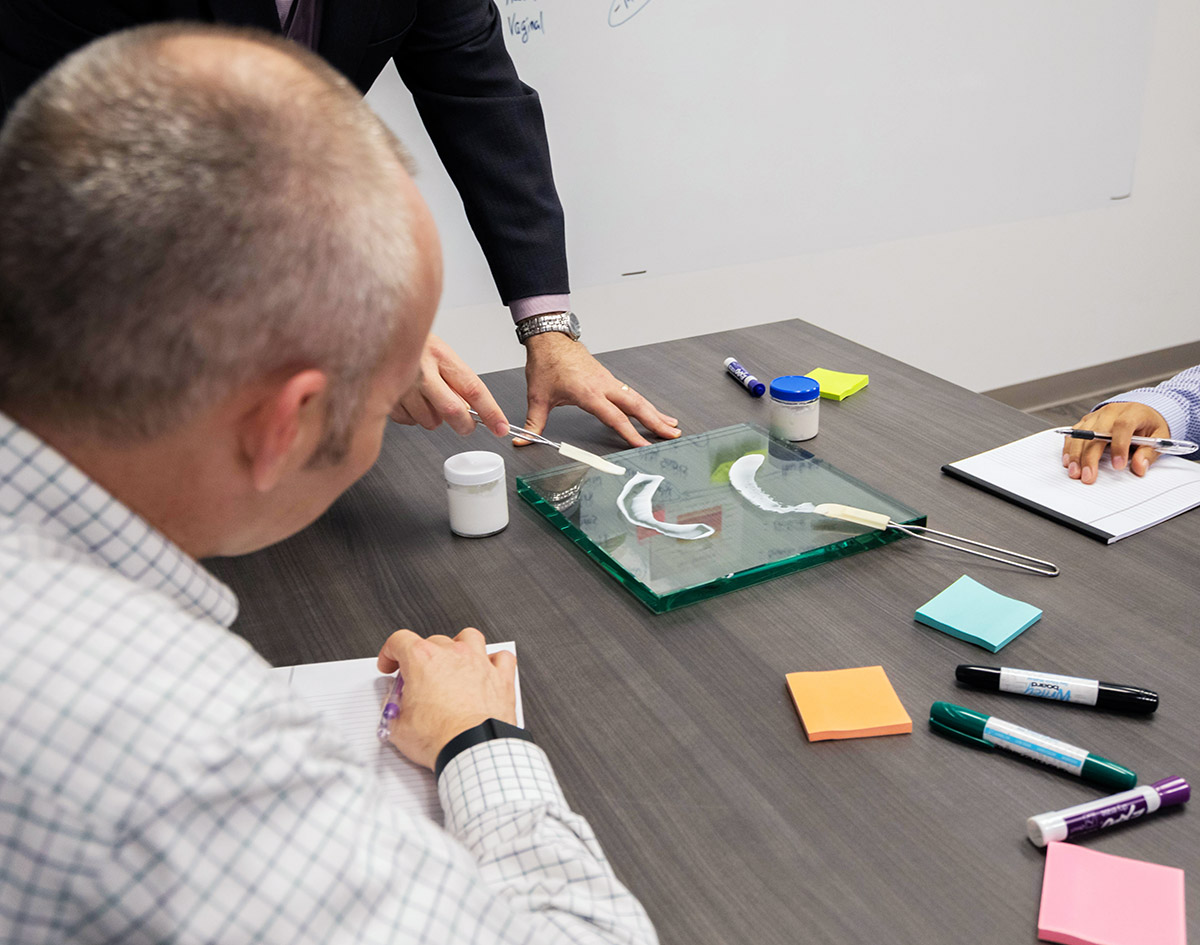 Your Innovation Partner
Can we quickly develop a formula that you can get to market quickly? Sure! But it doesn't stop there.
We're here when and how you need us to be. Whether it's developing a single formula, a complete line of products, or spending time with you and your team determining what opportunities exist in the market.
We can also connect you with partners for clinical studies, market research, and even contract manufacturing to help you validate and take your product to market as quickly as you need.
There are no limits to creating better products
We'll guide you through your next steps.
Formulation Services
We help you uncover new products, line extensions, or ways to improve existing products.
Ideation Sessions
Our team of scientists and innovators helps ideate and develop ideas you may have not yet uncovered.
If you're not sure where to start, we can help you get there
We take your brand or existing product line to the next level with ideation sessions that uncover new product ideas, line extensions, and ways to improve existing products.