Ideation Sessions
We are a team of innovators who create ideas for products that help people live better lives.
Your Outsourced Innovation Team
Coming up with new ideas and solutions can be challenging, especially when you don't know everything that's possible. By working together with our team, you'll get access to more than 40 years of experience solving complex pharmaceutical challenges.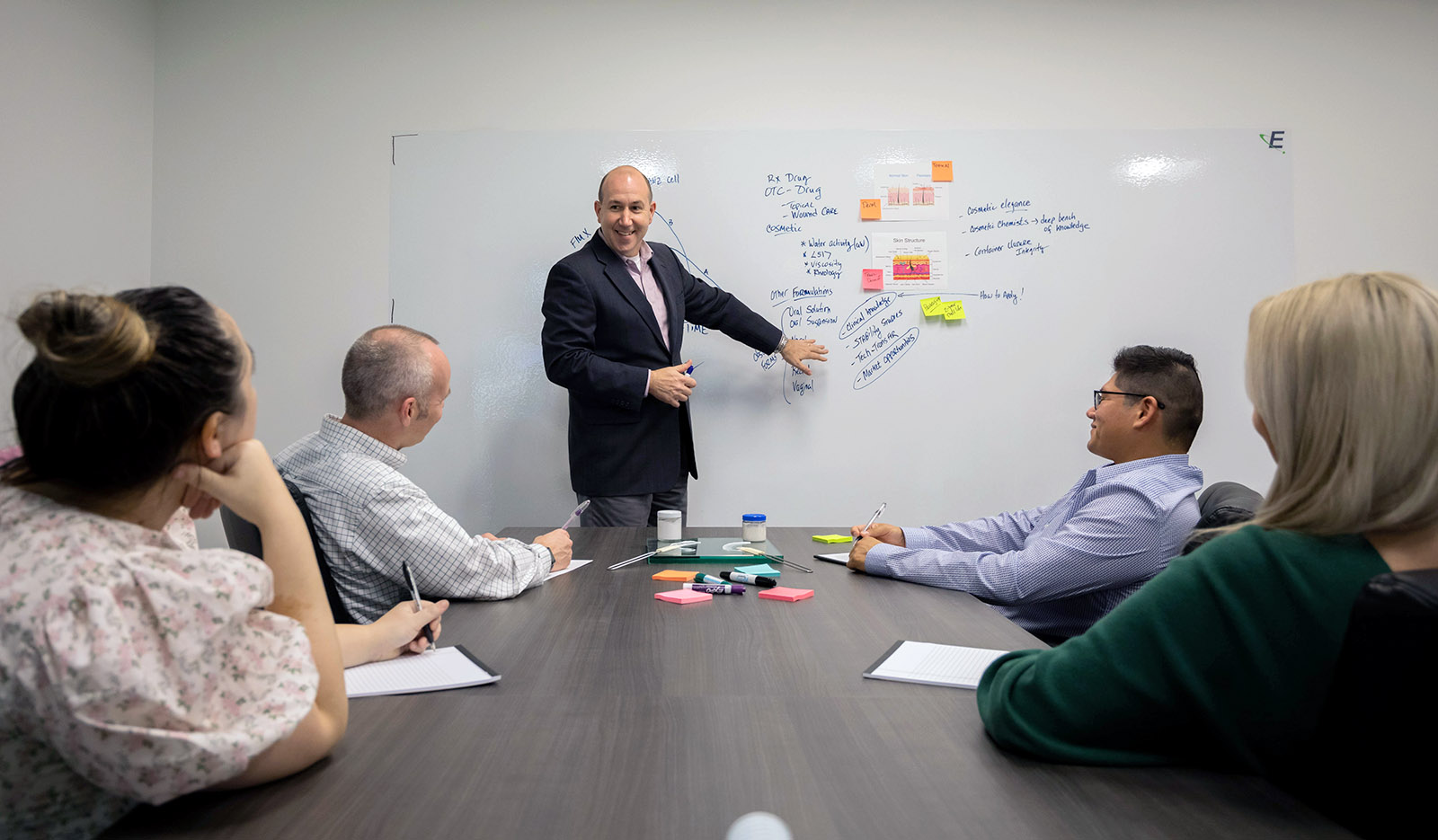 What is an Ideation Session?
At their core, Ideation Sessions are guided brainstorming meetings with one or more of our highly-skilled scientists to help uncover ideas for new products, line extensions, or even improving existing ones.
You don't have to show up with ideas, but we welcome them.
We don't always show up with the answers but our goal is to leave with one. While not all sessions are the same, here's what you can always expect.
Identify
a problem or gap within your market
Share
ideas and options for filling this market gap
Define
next steps for taking the solution from idea to formulation
For those times you already know the solution and you just need the expertise to develop it, our formulation services can help you go to market quickly.